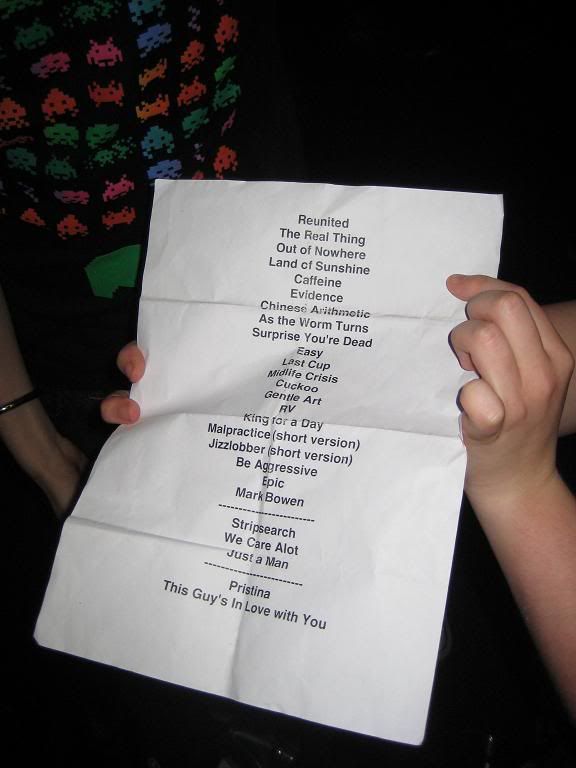 (pics taken from links found on this
great youtube clip
)
Here's what Steve had to tell us:
Just got back from an amazing night at Brixton, with the Faith No More lounge cabaret troupe in full effect! Cream suits, red velvet drapes... they looked stunning and sounded incredible, especially now, as Patton joked, the "You Fat Bastards" chant is more accurate than ever!
Set list:
Reunited (Peaches & Herb cover)
The Real Thing
From Out of Nowhere
Land of Sunshine
Caffeine
Evidence
Chinese Arithmetic
Surprise! You're Dead
Easy
Last Cup of Sorrow
Midlife Crisis, including a few bars of Popcorn
Cuckoo For Caca
The Gentle Art of Making Enemies
RV
King For A Day
Jizzlobber
Be Aggressive
Epic
Mark Bowen
----------------
1st Encore:
Chariots of Fire
Stripsearch
Just A Man
----------------
2nd Encore:
I Started A Joke
Pristina
Onto Download!
Steve
Check out our friend at
FNM 2.0
for lots more info about the show!